The (Almost) Complete History of the Hillsboro Inlet Lighthouse
Discover the real history of the Hillsboro Lighthouse: the strongest light in the world.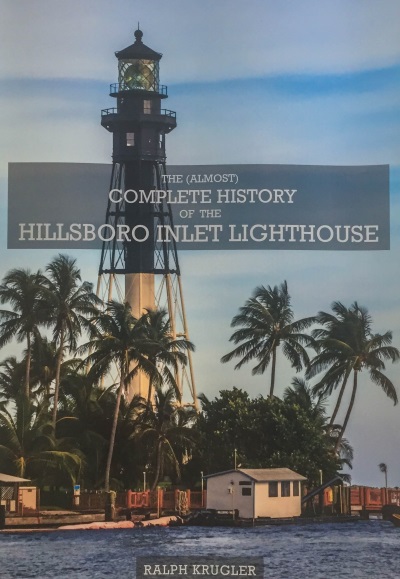 Why did I do the book:
Clear up the many misconceptions/ myths about the lighthouse

No book existed that focused on Hillsboro in this manner
The information available in books and websites was limited, repeated, and often incorrect

Create/ enhance local pride in our historical landmark

Encourage

more support/volunteers for the Hillsboro Lighthouse Preservation Society

Elevate Hillsboro to the ranks of the most popular lighthouses

Wanted to preserve and tell the stories of the people who kept the light shining and their families

I love history, lighthouses, south Florida history and sharing information
Did you know...
almost every mile of beachfront property from Key Biscayne to Jupiter was owned by 1 company for several years and it became a problem securing the property for the lighthouse.
Buy the book to find out the details of this story and more...
On May 7th, 1921
Keepers Thomas Knight and J.B. Isler saved the lighthouse station from a wildfire being pushed south from winds. No other homes existed yet on the entire barrier island from modern day Deerfield Beach to the lighthouse reservation. By clearing a strip of land from canal to ocean clean of tress and other vegetation, digging a trench and doing a back fire burn to eliminate all fuel; the blaze was halted before complete destruction could occur. They accomplished all that in a single afternoon!
I am the historian with the Hillsboro Lighthouse Preservation Society, and the author of The (Almost) Complete History of the Hillsboro Inlet Lighthouse.
This book has been a labor of love for me, and I hope you will enjoy reading it as much as I enjoyed writing it.
To order you copy today, please send me an email with your contact information to: [email protected]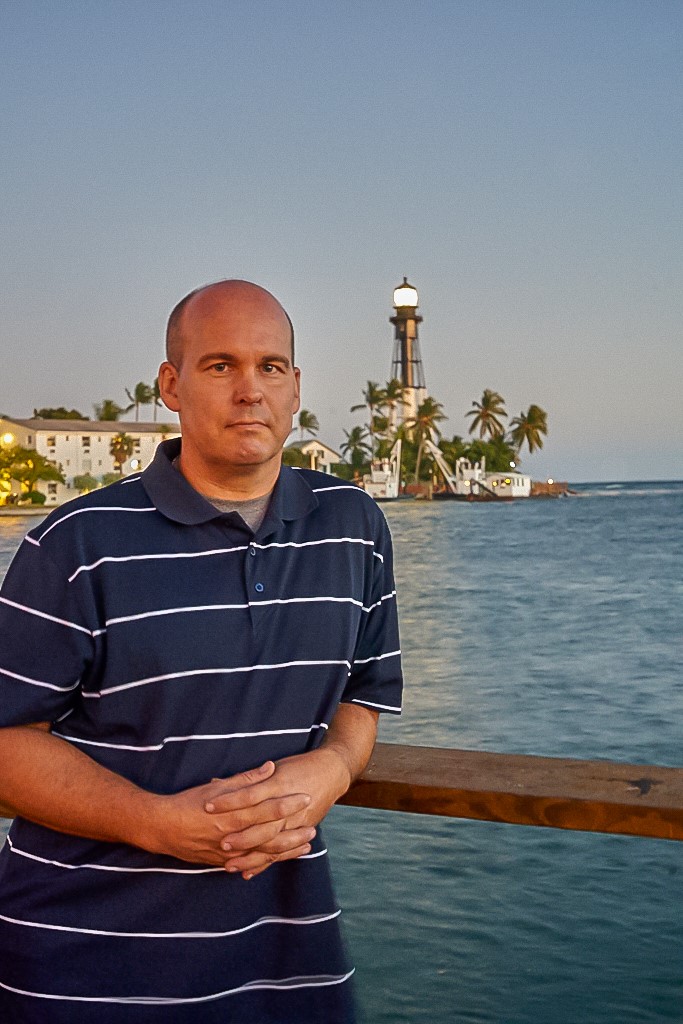 Testimonials
"This book is an amazing collection of information related to the lighthouse and I'm so happy that Ralph was able to pull it together! Anyone with an interest in this lighthouse, really any lighthouse, will find the book to be a treasure trove of stories, information, history, mechanics and people of the lighthouse."
-- Dave Noderer
"It is always a joy to find a publication about a subject of your interest, much more when it's a passion of yours. This book does not disappoint. It is not only a welcome source of information about the Hillsboro Lighthouse but is also written by someone with minute attention to detail. Ralph goes beyond his extensive research findings and assembles the context of those facts in a fun but informed way. The lighthearted prose makes -what could have been a long list of lighthouse trivia- an easy to read, logical and meaningful timeline of this historical aid to navigation. This volume has earned a permanent place in my library and in my heart."
-- Carlos M. Arenas
"I have been volunteering for the Hillsboro Lighthouse for over 20 years and I want to continue. Ralph's book will take a long time to read. Some of the facts I know .Some of the facts that I thought I knew were corrected by Ralph and a ton of new facts I never even knew. Definitely worth the read."
-- Linda Peck
"Ralph Krugler has accomplished an outstanding detailed historical book for the very special Hillsboro Lighthouse USCG Station. As a young boy, my brother's and I were able to able to enjoy a very special time of our lives on the station. I can remember Dad after a duty day or weekend, sitting on the porch talking about some of the history, from the Barefoot Mailman to WWII. Ralph has dutifully researched the Lighthouse history with great detail, going back to it's beginning, finding it's rich history and very special significance, rarely known until now. Ralph not only created a Hillsboro Lighthouse USCG Historical Log, but also wonderfully captured the essence and atmosphere of each time period. WWII, it is rarely known or mentioned, but, the Very Senior WWII Political and Military leaders from the US and UK visited it and purposely chose Hillsboro Lighthouse, for high level meetings. Hopefully more people will discover Ralph's thoroughly detailed historical book of a significant Southern Florida Landmark, helping out all the local area, and it's special historical landmark on the National level too. I'm sure the USCG, other Lighthouse's, and Southern Floridians, will see Ralph's book as a wonderful example.

Thank you Ralph, for finding and keeping the Hillsboro Lighthouse USCG Station History alive."
-- David Lloyd, eldest son of USCG BM1 John Lloyd Hillsboro Lighthouse OIC 1967-1969
What went into the research?
Obtained all the official records, correspondence, Keepers log books and photos from the National Archives in Washington DC pertaining to Hillsboro

Obtained all the paperwork and photos from the USCG historians office

Obtained a few Keepers Personnel Files from the National Archives in St. Louis (had to limit due to self funded costs)

Reviewed all the paperwork/photos collected by Hib Casselberry, the previous Hillsboro Lighthouse Preservation Society's historian.

Contacted/visited historical societies from Miami to Jupiter

Contacted/visited major public libraries from Miami to Jupiter
Interviewed descendants of former Keepers

Researched every Keeper on Ancestry.com and Myheritage.com

Obtained every article I could find on Newspapers.com that pertained to the lighthouse and other topics covered in the book

Researched every hurricane that affected the lighthouse

Obtained all records held by the United States Lighthouse Society

Annoyed the ever living heck out of Josh Liller, the historian with Jupiter Lighthouse who was amazingly helpful and equally interested in the stories.